PROFESSIONAL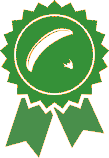 APPI instructor
APPI Instructors have a high level of theoretical knowledge and practical skills. Their pedagogical abilities in teaching paragliding make them a solid choice to learn paragliding from.

PREREQUISITES
Minimum 18 months after having gotten their qualification validated, the APPI assistant instructor may take the APPI instructor exam to validate APPI instructor qualification. You are an already experienced instructor, you wish to have your skills recognized in APPI, check the pro-workshop page.

QUALIFICATION
This exam is given by a master plus another instructor or master (double validation). Exam is based on: Theoretical knowledge judged on a minimum of 6 open questions to develop. APPI system knowledge, and ability to use APPI system. Glider trim control mastered. Demonstration of tandem operation featuring perfect safety procedure and good technique. Student guiding on take off, in flight and landing. Ability to react properly in unexpected situations. Theoretical session given to students. Quality and clearness of explanations, course adapted to students level and practical objectives pursued. Practical session prepared with APPI pedagogical tools and given to students in the field. Quality and pertinence of the pedagogy chosen. Ability to analyze a blockage and propose relevant exercises to resolve it. Ability to propose to a pilot a pertinent short, mid and long term progression plan.

CERTIFICATION
Instructor rating is issued by two APPI professional. One of them should be owner of at least APPI master Instructor rating. The second one should be owner of at least APPI Instructor rating

PREROGATIVES
APPI instructors can create an APPI school. It will appear on the APPI worldwide school red map. Instructors can certify students inside the APPI system up to APPI 4. With the double validation of another instructor, instructors can certify APPI 5 advanced pilot rating. Instructors can teach tandem operating thru APPI tandem course and certify APPI non commercial tandem pilot. They may assist APPI Master Instructors during pro-workshops and pro-courses.

EVOLUTION
An APPI instructor can get additional certification for specialties: XC instructor, sky guide, SIV instructor, acro and D bag trainer, speed ride instructor and handyfly instructor. He may also evolve to Master Instructor. APPI kindly advises its instructors to include APPI membership in the cost of their courses and to affiliate their students. By doing so, students will have full access to course materials, and it will help the development of the APPI association.

APPI RULES
Register their student in APPI system (if not, student is not covered by your instructor's insurance). Give an APPI logbook to your student. Gliders used for school should be in good state and adapted to student's skills and morphology. Contract a third party liability pro insurance if available. Inform student about benefits to contract a liability insurance and risks to fly without (if applies). Follow the APPI education system and validate students steps in their logbook. Validate student qualifications according to APPI standarts. Report in APPI system any accident when involved or student involved. Respect rules and regulations of the countries he is flying and teaching (working laws). Act in an exemplary manner (value of example). Free welcome visiting APPI pilot.