PROFESSIONAL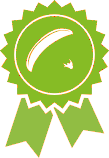 Assistant instructor
The Assistant Instructor rating is the first qualification in APPI for those who are eager to teach paragliding. Assistant Instructor course provide participants with quality knowledge and skill development through APPI programs. Assistant instructor operate under the supervision and responsibility of an APPI Instructor. There are 2 steps for a full Assistant instructor qualification, see description below in training.

PREREQUISITES
To enroll in an APPI Assistant Instructor course, an individual must: Be over 18 years of age. Submit proof of First Aid training (Red Cross or other rescue organization equivalence). Have attended an APPI tandem pro-course or pro-workshop (no tandem certification by equivalence) and hold at least APPI non commercial tandem pilot rating for at least one year. Have performed a minimum of 100 tandem flights as a pilot. No previous educational experience is required.

TRAINING
Assistant Instructor pro-course The assistant instructor course typically lasts 160 hours (20 days). Duration may vary upon decision of the pedagogical staff. It is given by a staff directed by an APPI master, or by an APPI instructor authorized by the pedagogical committee and under control of a master who will be referee for this training. Good theory knowledge as well as safe and solid tandem operation are required and are not taught during that class. This is the reason why having attended an APPI tandem pro-course or pro-workshop is mandatory. The Assistant instructor pro-course is focusses on: Guiding techniques at take off and landing with training to react properly in case of unexpected action. Safety procedure when guiding a student's flight are widely studied and practiced. The pedagogy is the main part of the course: The educational system is studied in detail in order to acquire a clear view of a student's progression. Different pedagogical methods are studied. Participants learn how to use APPI pedagogic tools to prepare and organize courses with the best progression possible for the student and a high level of safety. Practical exercises of giving a wide collection typical classes on the field allows the participant to acquire a solid experience base during the course. Mention on how to use tandem flight as a pedagogical tool. They get the ability to analyze in depth students problems, propose pertinent remedies and built a short term and long term progression plan. Participants learn methods and technique to structure and give a theory class. They are trained giving a broad panel of typical theory class and learn how to use the APPI theory tools to evaluate students progress as well as instructor's efficiency. Pychopedagogy is underlying the whole class linking the different learning processes and the psychological factors. Special emphasis is given on safety issues, mental state awareness and control and the good attitude a student should acquire. Up-to-date knowledge about risk, risk management and accidentology in the field of paragliding teaching are studied. Specific administrative and responsibility concerns about the activity are studied in depth. The course is also an opportunity to deepen and update cutting edge knowledge about gear, flight mechanics and piloting, weather forecasting, mental, airspace…

QUALIFICATION
Theoretical part 4 to 6 open questions to developp on whiteboard to evaluate the knowledge, the ability to explain, the time management… APPI system knowledge, and ability to use APPI online pedagogical tools. Ability to develop course using the APPI pedagogical tools. Practical part Guiding a student on take off, in flight and landing. Ability to give theory class to students. Ability to give a course on the field with a good safety management, and good notions of pedagogy.

CERTIFICATION
Assistant instructor rating is issued by an APPI professional owner of at least APPI Master Instructor rating

PREROGATIVES
Step 1 During the class, several evaluations are conducted in order to judge the abilities mentioned above. If the evaluations are not satisfactory the staff will give a clear road-map of what to improve. If the evaluations are OK, Assistant instructor status "in progress" is acquired, the student is at that stage an « trainee assistant instructor». The trainee assistant should contract their own professional liability insurance if available (provided by our insurance if eligible). They should find APPI schools endorsed by the pedagogical committee that are willing to accept them as a « trainee assistant». They will perform a minimum of two sessions in 2 different schools, operating in 2 different sites, and under the responsibility of a minimum of two different instructors for a total of minimum 160 hours (minimum 30 days). This training is done under supervision of the master instructor in charge of the training who keeps in contact with the school's instructors. Contents of tasks to complete are defined, each task will be validated by the school instructor, a minimum of 140 hours actual field action must be completed, a maximum of 20 hours can be logged as observation of instructor operating. Prerogatives: As a trainee Assistant instructor (in progress), the prerogatives are limited to operate on the field under direct visual control of an instructor. Step 2 When the trainee instructor is ready, he may take a field exam given by a master instructor endorsed by the pedagogical committee. If the field exam is not satisfactory the master determines the actions to take (additional trainee assistant time with specific objectives). If the field exam is satisfactory the master validates the assistant instructor (status validated). Prerogatives: Once Assistant instructor is fully validated, the owner of the qualification will work under the instructor's responsibility. They teach students according to the APPI system for solo activity. The instructor has the possibility to decide, under his responsibility, to let the assistant instructor operate on the field (ground handling), or accompanied by another assistant instructor (flight). In that case, the Instructor should be able to reach the practice area in less than 2 hours. Assistant instructor validated is a professional certification.
EVOLUTION
18 month after obtaining the assistant instructor certification, the assistant instructor may present the instructor final exam in order to get the APPI instructor certification. He will present a documented record of his educational activity since he validated assistant instructor.

APPI RULES
Assistant instructor certified, allowed to teach under instructor's supervision Contract a third party liability pro insurance if available. Report accident in APPI system when involved or student involved. Gliders and gear used for school should be in good state and adapted to student's morphology and skills. Respect rules and regulations of the countries in which they are flying and teaching (working laws). Act in an exemplary manner (value of example). Freely welcome visiting APPI pilot. APPI certification awarded to a pilot is internal to the APPI organization and shows no particular right in the country where the activity is done unless APPI certification is recognized by local authorities. Check with them if such an agreement exists.