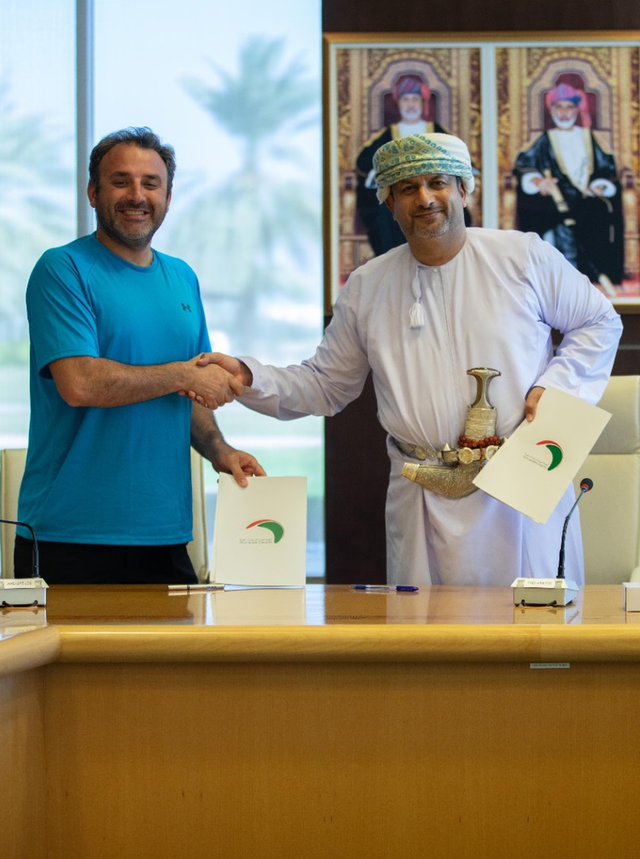 Cooperation agreement signed with the Oman Air Sports Committee Manu Bonte (10914)
17 February 2023INFO | paragliding Speed Riding winch Technician powered paragliding paratrike
The Omani Committee for Air Sports, headed by Dr. Ahmed bin Saeed Al-Jahuri, signed a cooperation agreement with APPI.
It was agreed between the two parties to use the relevant curricula, licenses, and laws to be applied in the Sultanate. It also seeks to empower pilots through the establishment of rehabilitative workshops and training courses.

Dr. Ahmed bin Saeed Al-Jahuri, Chairman of the Oman Committee of Air Sports, says that the committee works in an integrated approach, establishing rules that serve the sport of paragliding within the Sultanate in partnership with various sectors locally and globally.
Al-Jahuri adds that this agreement is one of the most important achievements that has been realized, and we hope that it will serve the paragliding sector through international legislation, regulations and partnership with the Civil Aviation Authority.
On the local side, the committee works to facilitate all procedures related to the teams' permits enableing the paragliding sector to cooperate with various official and private authorities in the Sultanate.

Mr. Shahin Fallah, Master instructor of APPI, attended this meeting as APPI representative. Mr. Fallah says that this agreement is a big step forward for Air sports in the Sultanate. Implementation of the APPI education system in this country will help Omani pilots to progress and safely achieve professional levels of competence and safety.
The required courses and workshops to train tandem pilots and instructors will be scheduled in Oman as soon as possible. This will help pilots and instructors to quickly reach a good level of knowledge, technique, and experience with the most updated methods. The goal is to help the Omani air sports community to grow fast and safely.

thumbnails