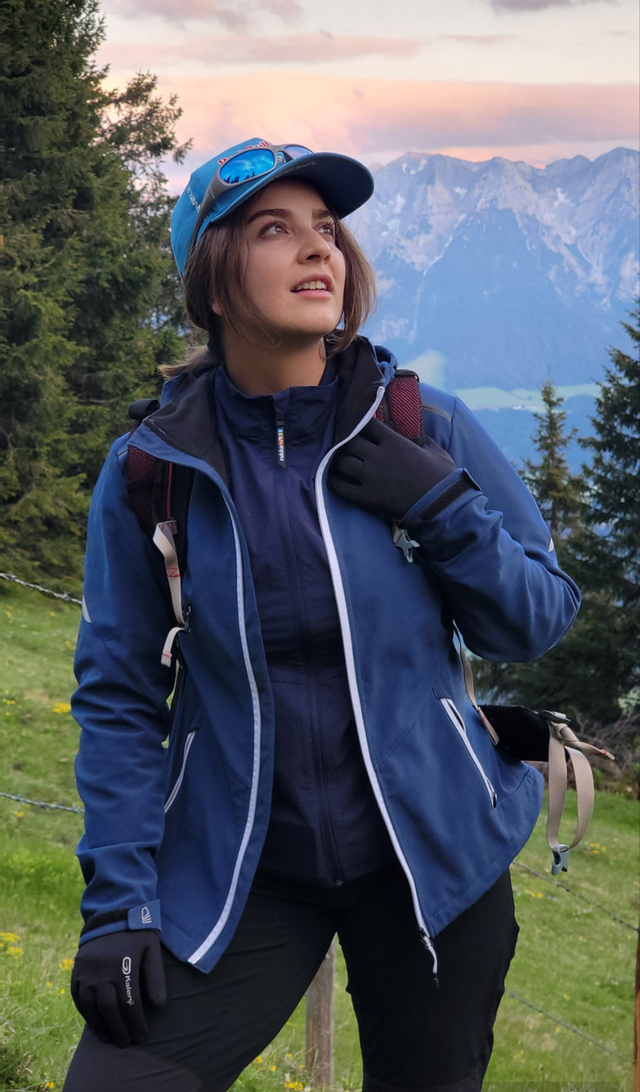 Interview: Fatemah Eftekhari, Isfahan's shooting star
13 July 2023INFO | paragliding
Fatemeh is one of the few Iranian pilots to have reached a high level, achieving incredible flight distances (241 km from Kermanshah to Hamedan). A few years ago, during a trip to Iran, APPI staff spotted her potential and encouraged her to pursue a career as an instructor. Here she is now, bringing her uniqueness to the community. Interview with an outstanding woman!


📣 How did you discover paragliding, and what attracted you to this aerial sport?

From a young age, I participated in various sports, but deep inside, I held a profound desire to fly. It was a recurring dream of mine, soaring through the sky. One day, by chance, I stumbled upon an advertisement for paragliding. Despite having no prior knowledge about it, I eagerly enrolled in the course. Among the group, I was the most enthusiastic and quick to grasp the skills. Giving up was never an option for me!

📣 Tell us about your most memorable flights

My most memorable flight was 12 years ago, when for the first time I flew with two eagles.

It was near my home flying site, in Isfahan Province. They followed me in the thermal, and we flew for hours together! They were really there for flying with me, it was unbelievable and amazing, they were looking at me. For the first time, I felt I was one of them, same rule, same rhythm, just flying. I'll never forget that moment.

I also experienced a lot of other memorable moments with all the people that I met during cross-country paragliding. I always know where and when I take off, but never where and when I will land and who I will meet. People are welcoming with people from the sky, they let you in, you get close to a lot of people from different culture. I had amazing experiences in Iran, Kazakhstan, Armenia, Turkey, Europe… Different countries, cultures, languages. It's always nice and always something that I earn. There's no way I would have had such experiences if I had walked into those people.


📣 What are the most significant challenges you have faced as a female paraglider pilot in Iran? Have you encountered any obstacles or prejudices in your journey?

I faced challenges when I started 15 years ago, at a time very few women were paragliding. Instructors initially doubted my abilities because I was a girl. However, I found a supportive instructor who believed in me. Over time, I became a skilled pilot, challenging the stereotype that girls preferred to stay on the safe side, the side where the society was putting us in.

Once, I met a girl who told me she wanted to do cross-country and thermal flying seriously. Her instructor tried to take her out of it. When she talked about me "I know this girl, Fatemeh, she is doing cross-country", her instructor answered "she is not a real girl". I was facing the fact that when society doesn't want you to do something, every argument is sought, even if it means questioning my gender! I couldn't believe what I'd heard: I'm not even a tomboy, I'm very girly!!

To address the lack of female participation, my instructor and I organized a cross-country course exclusively for women. Believe me or not, it took me three years to convince five girls to enroll this course!  Eventually, another girl accomplished a 100 km flight, and we both felt immense joy. Today, more girls in Iran have achieved this milestone, and the female Iranian record is now held by someone who never flew with me or even attended my courses.

My journey made me realize the existence of an imaginary roof limiting women's growth and aspirations. Though I personally didn't face significant challenges, I've witnessed many women who do. I always tell them: "Before following your dreams, you should be able to dream big", bigger than this imaginary roof, and we have to try our best so we can reach anything.

📣 What challenges did you face to become paraglider instructor?

There isn't many female instructors, it took me years to prove I was a very good pilot (not among women but among every pilot). It took me a lot of podiums. Slowly, people started to enroll our courses with Mohammed not because of his name (Mohammed is one of the most famous cross country instructor in Iran) but also because of mine.

As a woman, you need to be ten times more skilled, have ten times more ability, ten times more patience, everything ten times more, and then you are equal in everyone's mind.

I was lucky all the way, I went to a good place, had a good instructor and a very supportive brother-in-law.

📣 How did you come to establish your own paragliding school? What values do you aim to instill in your students?

I created this school in cooperation with Muhammed (my former instructor and very good friend of mine : a gift to all pilots in Iran) and my brother-in-law (one of the first paraglider instructor in Iran). They both were very good pilots but I saw I could bring my way of organization and management. So I asked them to let me dot it my style, and it worked!

We have the same goals : make people's dream come true and help them grow. We started the school, and now we're one of the best and biggest paragliding school in Iran, which I'm really proud of.

📣 Could you share an anecdote or a standout moment from your paragliding experiences that has left a lasting impression on you?

My success is that I achieved to bring other women to become serious pilots and good instructors. I can remember when I was young, I was very angry that I could not ride my bicycle in the street. At that time, a strict religious government could arrest girls because of that. I can remember my dad telling me: "ok, you're doing something which is not normal. If you think it is right you can ride your bicycle, do it, but then, you should know you go at war. You shouldn't complain, cry or being disappointed. I'm fully supporting you but understand that it is you who will have to bear the consequences". All other experience I had have gone the same way: if you do something which is not popular or not normal, then you know you're in a fight and know you are the one that pays the price. But you should do your best and stand for it. I was lucky to have all these amazing people around me.

📣 Why did you choose the APPI system for your school? What role does the APPI system play in your vision of paragliding?

We had our internal system, but discovering APPI system helped us structure it better, and made a lot of things easier. It was the perfect combination with what we had, it filled the gap. Thanks to APPI, I'm in touch with people all around the world, understanding how they teach. APPI is an evolutionary system, evolving all the time. It makes us progress, and we make the system progress.

Besides my paragliding activity, I'm dealer of two brands within my family business which is distributing in my country, and also a kiteboarder instructor. But now, I want to focus on paragliding. I want to do it all the time!

It's not easy to find a balance between all my activities. I don't know if I even achieved it, but when you love something, it doesn't make you tired. I'm happy to have all these activities, with my family.

📣 Is there anything else you would like to share?

Thank you for giving a special attention to women, I think that we particularly need it in sport. And I would like to thank APPI, it helped me a lot in order to obtain my first instructor license, it gave me motivation to get involved into paragliding more professionally. It's an honor for me to be part of this family!

thumbnails