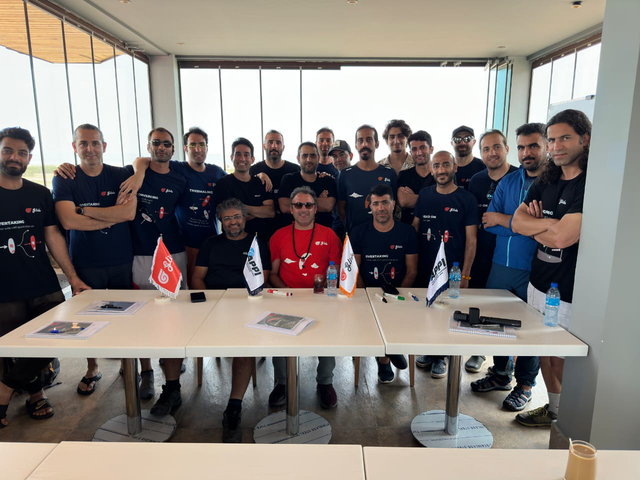 Tandem Pro Workshop Iran - May 2023
13 July 2023EDUCATION | paragliding
The APPI tandem pro-workshop in Iran was held in Kiashahr, in the northern province of Gilan, on the southern coast of the Caspian Sea.

Accommodation and theory classes were held in a beautiful hotel located just next to to the winching area (the Caspian Sea beach), where the practical training and final exam would take place.

The participants were all experienced tandem pilots. The audience included well-known local instructors and club owners. They were enthralled by the points of theory presented, which gave them new insights into paragliding.

Each day, after the theory lessons, the participants had the opportunity to fly in excellent aerological conditions and put the subjects studied into practice.

The workshop duly ended with an exam, allowing each participant to check the steadyness of their safety procedures and flying technique under the watchful eye of the masters.

thumbnails