IDENTITY
Account status affiliated until 2 dec 2023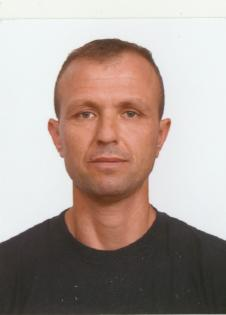 License n° 10768

Roland Dorozhani

APPI instructor
Pro tandem


APPI member since 7 September 2011
INFORMATION
License n°:
10768
Firstname:
Roland
Lastname:
Dorozhani
Gender:
male
Spoken languages:
English Greek Italian
Description:
I was born in Albania in 1972. I graduated as a Mechanical Engineer from Technical University of Tirana. After my graduation I have been trained for building, maintain and flying ultralight in Torino, Italy ( ICP ).

I start flying paragliding by myself on April 2001 and continued flying in my country, Albania, until 2005 when I met my instructor Mendo Veljanovski. From that moment I have experienced a big progress, aiming the highest level of this sport. My first APPI instructor pro-workshop, as student, was in 2014 (Montenegro). After this (2015) I was attending two more APPI pro-workshop, to update my knowledge (Greece, Bulgaria). I was part as staff in several APPI pro-workshops and pro-courses (Kosovo, Nord Macedonia, Greece, India)

During my flying years, I have continuously tried to make this sport more popular in my country and raising it in professional levels as well. I founded "Aero Club Albania" in 2009 which is the first Paragliding School in Albania.

I was part of World Acro Cup 2008 ( Acro Attack event) taking place in Oludeniz, Turkey. From 2019 I have been trained and certified being an official FAI acro-judge.
QUALIFICATIONS
My last workshop
As creator: Workshop in LB from 2023-02-20 to 2023-02-28 by Roland Dorozhani

Current schools as instructor
Aeroclub Albania
Paragliding
Education Qualification:
Instructor since

2011
Actualized APPI instructor

2023
School :
Big Sky Paragliding School
Main Instructor :
Dale Covington
Confirmation Instructor :
APPI Equivalence
Education Certifications :
XC instructor
SIV instructor

Pilot Qualification:
Pro tandem

2011
Pilot Certifications:
XC
SIV
Acro.
SIV Tandem

Technician
Technician Certifications:
First aid